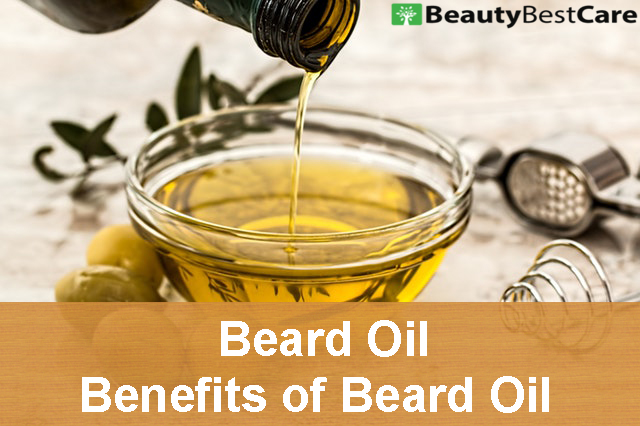 Beard oil, unlike other mainstream market products you can use to keep your beard in tip-top shape. It is a special kind of oil that is a blend of various essential oils. These oils are good not just for your skin but also for your beard. It is a combination of hair and skin care in just one bottle.There are many beard oil benefits.
Beard oil is usually applied with a dropper, much like essential oils. It can greatly benefit men who are struggling to keep their beard's appearance in public, or just want a well-maintained beard without looking very messy. In this article, we are going to cover the different advantages or beard oil benefits.
What does beard oil do for beard (Beard Oil Benefits)
1. Beard oil can take away the itch
First and foremost, beard oil is great for taking away the itchy feeling of having a beard, especially if you have a long one to maintain. But how exactly do beards make us itch? Well, here's how:
1. Beard is much like human hair on our head – it grows on hair follicles or beard follicles in this case.
2. Sebaceous glands are what keeps your beard, or hair, as healthy as possible. Sebum oil is what these glands produce to keep oiling your hair. Hence, some people tend to have oily hair and some have dry hair – a similar concept applies to skin types.
3. Because your hair or beard gets longer, more sebum oil needs to be produced by your sebaceous glands. This demand for sebum oil makes it difficult to maintain a longer Santa Claus beard because the glands aren't strong enough for longer beards.
4. With less sebum oil, your skin and hair become dry, and the same thing goes for your beard. This is where the beard itch comes from – it is much like when you get an itchy scalp.
The goal of beard oil is basically to remove the itchy feeling by fuelling your beard follicles with essential oils so as not to have dry skin and a dry beard that causes itchiness. This is most likely the case if you live in very dry climates or maintain a very long beard in the process.
2. You get less "beardruff" or beard dandruff
Beard dandruff is quite similar to dandruff you might get in your hair and scalp – it is usually caused by dry and flaky skin, and sometime residues of hygienic products. Itching and beard dandruff go hand in hand, so if you do use beard oil, you are hitting two birds with one stone. Think of beard oil as some sort of shampoo or conditioner for your beard – except that it is all-natural and beard-friendly.
3. It removes tangles and split ends on your beard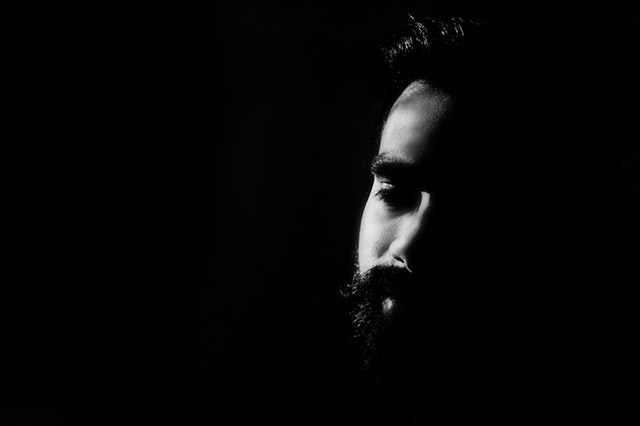 Nobody wants tangles and split ends on hair, much more on beards. It makes maintaining them very frustrating! This is why beard oil was conceptualized – to make your beard stay in the right direction, remove the frizz and tangles and keep it healthy and good looking.
A bad beard will usually be caused of tangles that are visible, making you look like an outlaw of sorts. Therefore, if you really want to maintain a beard, you should be responsible for keeping it healthy not just with combing or brushing it but also with adding beard oil once in a while.
4. Your beard will look shinier and fuller in appearance
Beard oil is not just something to take care of your beard scalp – it is also a natural way of keeping your hair (or beard in that case) fuller and shinier, much like if you applied a herbal shampoo onto your hair to make it shinier and fuller looking. This will make your beard not only stand out from the rest but also keep it cleaner and neater in appearance.
5. Beard oil is great for dry and windy weather or climates
If you live in a place that is dry, usually windy and with very low humidity then you are potentially susceptible to dry skin under beard. Therefore, it is important that you nourish your beard, not just because of the hair but also because of the skin and hair follicles.
Beard oil has the capability to keep your beard and skin healthier in spite of the really dry weather. You should make it a habit to add beard oil when you go outside for a walk and it's really windy or cold to avoid getting beard flakes and "beardruff" in the long run.
6. Longer beards will be easier to style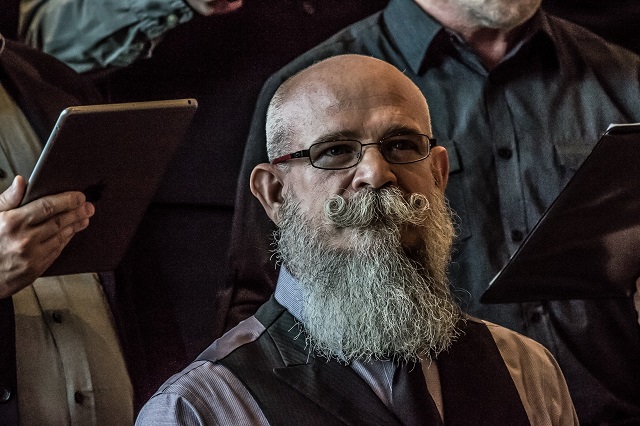 All beards are different in style and length – the same goes with the natural hair follicles. Everyone has a different hair thickness, which is usually inherited from your parents or grandparents. Some people have thick hair that when they grow a beard, it's very thick in appearance and usually harder to maintain. On the other hand, some people tend to have thinner hair by blood.
If you ever maintain a longer beard then surely, combing or brushing it is a very big challenge already. This is why you can add beard oil to your daily regimen to help you comb your bear and maintain it easier. After all, it is much like a beard conditioner, but without the bad stuff that may cause irritation.
7. Essential oil and carrier oil scents in beard oil don't put you off
Because essential oils are not like fragrance oils, they aren't very toxic and thus, they are greatly natural. Essential oils can be expensive, but with that expense comes with great health benefits and without the strong smell.
The only reason while scents and perfumes put you off is the fact that they are mostly made out of chemicals in the lab, hence they are artificial and usually very strong and off-putting, especially for men. This is why if you want a good beard product, make sure that it is made with essential oils and carrier oils that are truly authentic despite its high price.
The oils themselves have their own benefits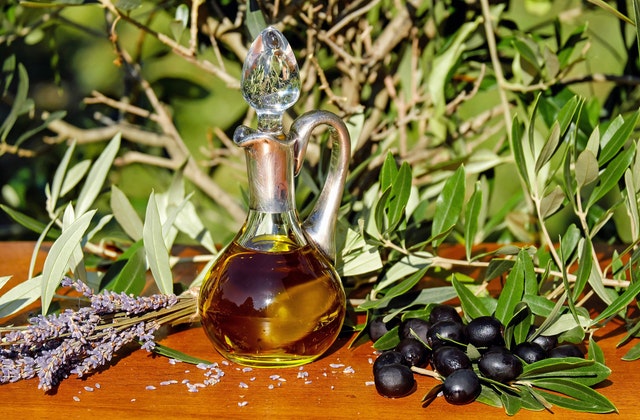 There are many essential oils out there that can help you look good. Essential oils have great benefits for your skin not just because of their not-so-strong smell, but also because of their natural health benefits. Essential oils are safe for your skin, unlike fragrance oils.
In addition to that, there are also oils that are included in today's hygienic and wellness products because some of them are fast absorbing to your skin. These oils are also known as carrier oils. Let's take a look at each carrier oil and essential oil that is mostly found in beard oil and their individual benefits and typical usage.
1. Carrier Oils
Jojoba oil
One of the best carrier oils out there, jojoba oil has been around for centuries and is back today due to the trend of natural remedies. Jojoba oil is great with a wide variety of skincare and health benefits such as the following:
Antibacterial properties
Vitamin A or retinol (anti-aging)
Vitamin E
Great for acne
Anti-inflammatory
Works as a moisturizer
Ideal for sunburns
May prevent hair loss
Argan oil
Argan oil is a typical carrier oil that is found in most shampoos today, so it is no surprise that your beard oil may contain argan oil as well since your beard is essentially human hair. Here are some of the benefits of argan oil for your skin and hair:
Vitamin E
Treats rashes and skin irritation
Skin moisturizer
Anti-inflammation
Great for preventing hair loss
Ideal for dandruff
Gives you a fuller hair (or beard in this case)
Heals wounds faster
Anti-aging benefits
Fatty acids for healthier skin
Apricot oil
Apricot oil is another beneficial carrier oil that can be used for your skin. This makes it beneficial for your beard, especially if it itches a lot. Also known as apricot kernel oil, it relies on fatty acids to keep your skin hydrated and soft. Here are some of its well-known benefits:
Omega-6 and fatty acids for skin moisture
Great for irritated skin
Tones and firms your skin
Anti-aging benefits
Vitamin A
Grapeseed oil
Typically used for cooking, alongside canola oil, grapeseed oil is also good for the skin and for your beard, with the following common benefits:
Vitamin E
Good for hair growth
Shiny hair
Anti-aging benefits
Sweet almond oil
Sweet almond oil is the sweet variation of the almond oil (the other one is better) and is also known to have good effects for your hair and skin pores, such as the following:
Ideal for sensitive skin
Vitamin A
Acne treatment
Vitamin E
Fatty acids for a healthier skin
Great for dry skin as well
2. Essential oils
Cedarwood OIl
The Cedarwood oil is one of the best essential oils out there, although lesser known than lavender and other oils. A Cedarwood has many benefits for your skin and hair, such as the following:
Anti-inflammation
Ideal for fungal infections
Hair growth
Reduces skin irritations
May help you sleep better
Rosemary
While rosemary is used mainly for cooking, especially lamb dishes, its scent is not off-putting plus it is also good for your skin and hair, with the following benefits:
Potential hair growth
A good disinfectant
Reduces gray hair
Moisturizes your skin and scalp (or beard scalp for that matter)
Keeps sun damage to a minimum
May also work for body pains like arthritis
Lavender
Lavender is one of the most popular essential oils out there and is also known as the beginner's essential oil. It is found nearly on every kind of hygienic product and even on certain detergents to add a good smell to your clothes. Here are some of its skin and hair benefits:
Heals wounds, bruises and cuts faster
Great for skin irritations
Relaxing for your skin and hair
Repels insects
Alleviates sunburn
Can also work for certain acne
Eucalyptus
Eucalyptus is the stuff you might find in vapor rubs because of its medicinal qualities that can help alleviate a blocked nose. Did you know that it is also good for your hair and skin? Here are its benefits:
Alleviates acne
Helps heal wounds faster
Reduces scalp inflammation
Antibacterial properties
Helps with hair growth
Anti-inflammatory
Cinnamon
Cinnamon, commonly a spice in the kitchen, might also work for your skin and hair, provided that it is authentic. Here are some of its benefits:
Keeps free radicals away for anti-aging properties
Anti-inflammatory
Anti-viral properties
Lemon
Lemon is not just for the kitchen – you can also use it for your skin and it has many great properties, such as the following:
Natural astringent
Great for oily skin
Ideal for acne
A detoxifying natural product
Reduces visible signs of stress and aging
Skin Toning
Great for skin irritations
Peppermint
Peppermint oil can also be used for your beard, skin, and hair, much like lemon. Here are some of its benefits:
Antimicrobial
Great for soreness
Cooling effect
Pine
Pine oil is yet another great add-on for your skin, especially for beards, because of the following benefits:
Antiviral
Disinfectant
Anti-oxidants for age-defying properties
Reduces inflammation
Great for skin problems
Bergamot
Bergamot is a kind of herb that can also be used in your beard and not just in making tea. Here are some of its key benefits:
Antiseptic
Great for frizzy and tangled hair (or beard in this case)
Calming and soothing effect
Keeps away insects
In conclusion
It is important to take good care of your beard so as not to look messy in public. Whether you're a celebrity or someone who need to keep up appearances, or just an ordinary person, a well-maintained beard will lead you to be a well-respected person in the process, and using beard oil for that matter makes it easier to "tame" your beard.