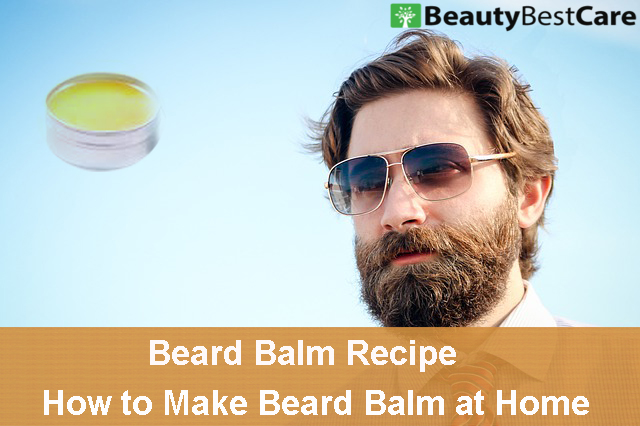 One of the best ways of improving your beard's health is by including a beard balm into your daily routine of facial grooming. Beard balm is not only a popular alternative for beard oil but the two can also be used together. Balm can also go a long way of decreasing itchiness, rashes and minimizing the amount of damaged hair. If you have ever bought beard balm, you may already understand that it doesn't come cheap, with each tin costing between $15 and $25. This means that maintaining your beard can get quite expensive.
If you would like to create large quantities of the moisturizer and at a low cost, a good idea is to learn how to make your own beard balm. Before we get into the beard balm recipe, we need to go through the key principles.
DIY Beard Balm Recipe
The goal is of this guide is to help you understand how you can make beard balm at home. It will help you understand some of the best recipes for the product that you can try out. The first step towards making this useful grooming item is to gather all the key ingredients. Making beard balm recipe requires four ingredients; Beeswax, butter, carrier oils and essential oils.
Ingredients for Making Beard Balm Recipe
Beeswax wax
This is the most important ingredient in your beard balm recipe. This is due to the fact that it is what gives the balm the necessary hold it requires. To keep your beards in line This is on top of supplying important nutrients such as vitamin A. It also has a great fragrant and will melt easily when a little friction is applied on it. If you are a vegan, you can opt for the vegan plant wax which is also good enough for achieving a similar result.
There are two forms of beeswax- pellets forms (chopped) and solid forms. The option you go for will depend on how you would like to make the beard balm. In case you are planning to make a lot of it for selling purposes, a good idea is to choose the pellets forms. This is because it will easy to throw a lot of pellets in one huge vat and create many tins at the same time. This is on top of the fact that pellets are usually cheaper. On other hand, if you are only interested in making a few tins for personal use, it is advisable to choose the beeswax bar.
It is also important to note that you can't create this key facial grooming product without beeswax. When using beeswax, there are a few things that you need to know. First, you need to avoid using so much wax or you will end feeling your beards become so stiff. You should also remember that when it comes to beard balm, beeswax can be considered to be a secondary ingredient. Other ingredients like the carrier oil and butter can be considered to be the meat of the beard balm. When choosing beeswax, you will realize that there are two kind of waxes-white and yellow. You should bear in mind that this will not affect the final results.
Butter
When creating beard balm, Shea and cocoa butter are also necessary. These help to give your beard balm a pleasant smell. Each of these products come with its own unique qualities and will have a different smell. These are also the key ingredients used in beard butter. One advantage of cocoa butter is that it has a pleasant smell and contains important vitamins and antioxidants. Shea butter contains anti-inflammatory effects and is good for reducing itchiness and rashes. These two kinds of butter are good for providing the beard balm with a spreading texture and enable the balm to melt when placed in the hands.
While there are various butters that you can use in your beard balm recipe, shea butter is among the most common one. This is because it is relatively safe to use on the skin and is a popular product on many skin care products. On top of it being applied on the skin, it is also safe to eat. This together with several other butters is the most common in beard balms. Some of the other popular butters are kokun and cocoa butters.
Carrier oils For Your Beard Balm Recipe
These can be termed as the life of your party. As compared to butter, carrier oils and beeswax, essential oil play a more important part. When you consider that these can be quite potent, they should be used sparingly. The good thing is that it is not difficult to determine the ones to use in your balm. Even though this may be the first time to make beard balm, you may already have used it before. This will hold true and you can check the essential oils available in your beard balm.
For cold pressed oil, it will be need to go through an expeller pressed process but in an environment that is controlled and this swill mean that you will not lose a lot of nutrients. This can be quite important if you will be using oils that are quite delicate such as the ones that are used in our recipe. Not only will you need to be on the lookout for this when searching for carrier oils but also the essential oils
Essential oils
In case you will be using an essential oil such as tea tree or peppermint-one of the key benefits is their anti-viral nature. These come with a few benefits. If you have acne around the area of the beards, these can help to fight bacteria that is responsible for causing acne. On top of being an antiseptic, it is also effective for fighting beardruff.
It is advisable to purchase a pound of each of these essential oils. Carrier oils also go a long way in providing texture for the beard balm recipe. Depending on your choice, there are different types of oil to choose from such as jojoba, argan, kukui nut, grapeseed, avocado and coconut. You can buy each of the smallest containers of these oils until you find your desired oil.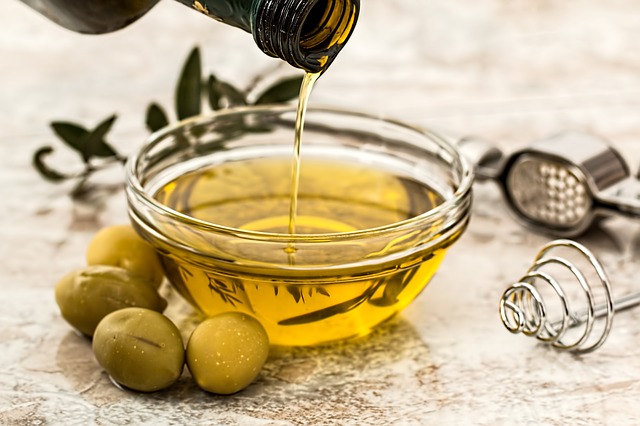 If you would like your product to have that masculine smell, you can choose cedar, pine or even sandalwood. Tree oils can also go a long way in minimizing dandruffs and flakes. Benzoin, peru and vanilla have an advantage of warm and soothing smells. Like it is the case with good beard oil, carrier oil is a key ingredient that needs to be added to your recipe of beard oil. The reason for this is that carrier oils can go a long way in giving your beards as well as the entire face a lot of moisture. This is on top of the much needed nutrients.
For instant, in most beard oils, the carrier oils usually make around 95 percent in the bottle. And now that beard balm is quite different from the mixture as it also contains butter and beeswax, the carrier oil will be made of around 30 percent of the entire balm.
When making a choice of carrier oil, there are several considerations to make. First, you need to choose a bottle with the color of amber. The reason for this is that an amber bottle will go a long way in blocking out any harmful UV rays that may be emitted by the store lights. With time, the rays will break down any nutrients in the carrier oil. Even though this may be okay if it is only for one week or two, it can be difficult to tell especially if you ordered for the bottle online. Therefore, if you are buying a bottle online, choose an amber bottle rather than one in a clear glass or even a plastic bottle.
Additional items
When you are buying the ingredients for beard balm recipe, you also need to buy a few more accessories. You should acquire a pipette, eyedropper, small funnel and a kitchen scale that you can use to measure shea butter and cocoa in an accurate way.
A cooking vat will also come in handy when mixing the ingredients. Remember also to buy containers where you can store the beard balm. Before you get that perfect mixture, you can buy a few round tins where you can store the balm. These can range from quarter to eight-ounce containers.
Preparations Before Make Beard Balm Recipe
After you have all your ingredients, you need to ensure that you have all the necessary prep before getting started. One of the first things to do should be to ensure that you have the ingredients listed here. Unless you have all the necessary ingredients, it can't be termed as beard balm. You will then need to ensure that you have a pot that is properly set. You should note that not every old pot may work for a number of reasons. When adding the mixture, you will need to use a pot that you will not be using to prepare food in the next few days. This is due to the fact that essential oils can be quite potent. Therefore, when added into a pot, you may need some deep scrubs to completely remove the scent.
When it comes to the essential oils, many carrier oils have a dropper. Alternatively, you can use the measuring cup to measure. However, when it comes to the essential oils, only some very little amounts should be added to your recipe. Depending on the essential oil that you will be using, you may include a dropper. Whatever you hope to do, include a single dropper.
In case you want to make the beard oil using different kinds of essential oils, avoid mixing them as this may end up contaminating the oils. This can muddy the scent making your oils not to be as true as you may originally intended them to be. A metal spoon is a good tool for mixing your ingredients.
Making Beard Balm Recipe
Here are the steps that you will have to follow when making beard balm recipe at home.
Heat mixture
This is usually the first step. Start by placing a single ounce of Shea butter together with 4 ounces coconut carrier oil in vat and ensure that you have placed this over low heat. Now that you won't be experimenting with huge portions, it may be safer to use a candle warmer instead of a low setting on your range.
Mixing balm
Ensure that you are watching the ingredients as they melt and make them blend together. Keep stirring occasionally even as you ensure that it doesn't come to boiling point. In case it gets to boiling point, this will burn the mixture and you will get rid of any therapeutic ingredients .After the solution turns liquid, remove it from heat.
Adding the essential oils
In this area, you will need to work faster. The goal in this step should to add the essential oil prior to the solidification of the balm. Put a few drops of lavender oil and rosemary in balm and ensure that you have stirred well.
Pour in tins
After adding the oils, pour the balm into storage tin and ensure that it remains uncovered for a period of 12 hours. This will ensure that no condensation forms. Also put some tented wax paper at the top
Cooling balm
Ensure that the balm sits in a tin overnight to enable it cool. This will ensure that by the next morning the balm will be ready for application. A good idea would be to experiment using different oil until you get your desired texture and fragrance. There are certain oils that are good for minimizing beard itch while others will leave your skin moist.
You can see that it is not difficult to make your own beard balm. With a short period of time, you will become an expert in making your home beard balm at home.