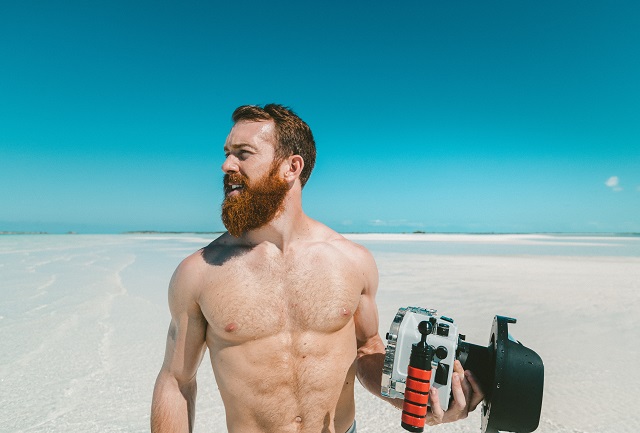 If you don't want to deal with a rough beard and random hair shafts sticking out, Honest Amish beard balm Leave-in Conditioner is the way to go. This product is 100% natural with sustainable contents. You'll be surprised at the compliments you'll get about your bard appearance. It is true that this balm does the magic people say it does.
When do you like growing beard? Is it around the fall so that you can have a full goatee come winter? Whether you prefer beard for certain months of the year or want to keep it year-round, you need something to make your facial hair presentable.
The Amish culture is true to the roots and every ingredient in the balm recipe is carefully selected for the benefit of beard and the skin under it. Once you order this male grooming product online, it will be delivered to your doorstep. It is exactly what you'd expect from the brand- authentic.
What makes up the Honest Amish beard balm?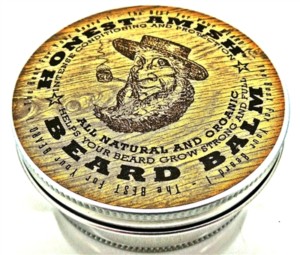 The best thing about this beard balm is that it has all the conditioning elements which nourish the facial hair in a similar manner to beard oil.
Argan oil: A crucial component is the Argan oil which is very protective for the beard
Avocado oil: It facilitates healthier hair
Grapeseed oil: Moisturizes beard
Virgin pumpkin seed oil: repairs broken skin under beard
Cocoa and Shea butter: They provide a thicker texture that holds down poking hair shafts for a long time and facilitates easier application
Kokum seed oil: fights skin allergies and rashes
These are the ingredients which are listed in the balm package. The Shea butter is one of the men's favorites as it increases thickness and helps to cover up patchy beards. The consistency of the butter provides better control than typical balms, making your beard softer. Note that this balm is a leave-in conditioner rather than a substitute for wax.
How to Apply Honest Amish Beard Balm
The application is quite easy. Here's the procedure:
I. Wash your beard and leave it slightly damp
II. Rub your palms together to prepare for the application
III. Scoop a small amount of the balm from the container (pea-sized)
IV. Swirl it around your warm palms until it melts and applies into your mane. Start from the neck and work your way up
V. Reverse your motion of the application and work your fingers from the hair roots to their tips
VI. Use a comb and style your goatee so that it grows in a certain direction
Rest assured that neither your hands nor your skin will feel nasty after the application. You may rub the excess balm into your skin. Note that you don't have to apply it on a daily basis
Ensure that you apply the recommended amount and no more than that during your initial applications. If you overuse, your beard and face will look greasy. If you want its shine to stay for long, use the product after a shower while your beard is wet.
How the Honest Amish Beard Balm Works
The Honest Amish beard balm works very well and without a question, you can tell that its ingredients are premium. It is surely worth your money. Its texture is best described as wet sea salt (how it feels in your palms). One unique aspect of the balm is its softer consistency which is extremely easy to apply to the beard hair. It melts immediately when rubbed between palms.
The secret to applying the balm is applying the correct amount. Avoid applying too much of it because it will cause your facial hair to appear greasy. Just apply a small amount that will spread evenly and give results without a fuss.
The avocado oil in the product nourishes your hair and skin with vital nutrients such as vitamin E (aids in the repair of broken hair and faster growth). The silky and soft feel it creates helps a lot in the styling of the beard. When it comes to moisturizing, the balm is hard to beat given the amazing ingredients- grapeseed and Argan oil.
It turns out that the balm has some antibiotic qualities thanks to kokum. Kokum is known to fight itchiness, bacteria, and allergies on the skin.
Finally, the greatest secret of Honest Amish Beard Balm is the way it is manufactured. Its materials are mixed in the correct proportions to create a grooming product that pleases the senses and makes the application so easy. It is the best beard balm you can have for both quality and price.
What do customers say?
Overall, consumers of this product enjoy using it. It is the best product for softening the beard. Most people who use it in conjunction with beard oils report tremendous changes. It is highly recommended for alleviating beardruff and beard itch- the two most irritating beard issues.
Those who have used it for a long time can confess that using a little amount is the best idea. It makes the product last longer and prevents a messed up face. If you don't believe this, check the customer reviews on the internet and see what hundreds of customers say about Hones Amish. Or try it first and see the results yourself.
What to expect from Honest Amish Beard Balm
It reduces beard itch and beardruff
These are some of the commonest problems beardoholics face. Gladly, these issues disappear around one month of using this product. If the instructions are carefully followed and the right amount applied, it moisturizes the hair roots to produce a softer and healthier beard.
The scent
The first thing you notice about the balm is a slight smell of anise but different from the common scents. Basically, it is a mixture of pleasant spices and manly scents. Actually, people only notice the scent when they get too close to you. The mild woodsy smell is sweet and not overwhelming. The kokum it is what produces the unique and subtle smell which disappears shortly after the application. The fragrance is not strong and this is what you might be looking for- nice clean scent.
Moisture
The balm is just perfect for locking moisture. The beard feels moist hours after the application courtesy of great ingredients like Argan oil.
Slight hold and subtle shine
Because of the beeswax content in the balm, it has an added benefit over beard oil. It may not hold strongly but enables better manipulation of the mane to grow in a certain direction. The other benefit is its subtle shine when used in moderation. You don't have to make your entire face go shiny. As long as you apply it to the base of your beard and skin, the facial hair will stay moisturized and healthy hence easier to style. Use a good beard brush to spread the balm evenly after the application. Whether your beard is brown, black, or reddish, this beard balm will surely make it shine. It brings the attention which you just need.
Beardruff and beard itch explained
The initial stages of growing beard are very challenging. The first thing you notice is pesky dandruff on beard (beardruff). This should not worry you as it is absolutely normal. Do you know how beardruff occurs? Well, your skin generates a natural lubricant known as sebum. As your beard increases in size, it consumes the full amount of sebum produced. Different men produce different levels of sebum; and depending on how much you produce, your expanding goatee starts to take over sebum production. The longer the follicles become, the drier they get.
So, as the beard grows too long, it lacks enough lubrication. The skin under beard too dries up and starts flaking. This condition is very irritable. The result is beardruff and beard itch. As mentioned, the important ingredients of the Honest Amish beard balm are the carrier oil and Shea butter. These two perform a wonderful job in locking the moisture around the hair follicles and the skin.
This is the reason why beard balms are manufactured. No, they don't have the natural sebum but their natural ingredients perform the same function as the natural oil produced by your skin. The closest substitute for sebum is jojoba oil. When you apply the balm to your face, you are fostering your beard protection.
The essential oils have hydrating effects while the butter ensures that those oils are coated evenly on your entire beard. The beeswax, on the other side, encases the balm within hair follicles.
Reasons you need soft beard
Eliminating beardruff is vital for your beard's health. But don't forget the other benefit of Honest Amish beard balm- softening the facial hair. It does this much better than typical beard oil. For an ultimately soft goatee, apply quality beard oil together with this incredible balm. You will soon realize peak performance and softness of your stubble. So, what are the merits of having a soft beard?
Who likes a frizzled out and dry look? Quality beard balm simply makes your beard look great. Suppose you are the groom, you are appearing on TV, or have a date with a new girl- the beard balm will give you just the facial appearance you deserve. While the great look is enviable, soft beard prevents the occurrence of the annoying split ends. It is important that you trim your facial hair regularly to further minimize split ends. This is the biggest difference you will realize weeks after using Honest Amish beard balm.
How to achieve maximum beard presentation
A comb will help you style your beard better after the application of the beard balm. But do not use any comb; look for a quality comb for a beard preferably the handmade and polished models. A handmade comb offers lots of benefits. First, it doesn't have the microscopic jagged ends between teeth and so will not pull or tug your beard. You need a quality comb to have a healthy and cute goatee.
You also need a good beard brush. Opt for brushes made of boars hair to distribute the balm evenly across your facial hair. Boars hair traps the balm's oils into the bristles to give an even coating. If you want a fuller look where you have beard patches, use the beard brush other than the comb.
Where to buy
Hones Amish beard balm is found online. You might also find one at a boutique or barber shop near you but it's best to search for online deals as they have competitive prices. Another place you can find it is the flea market or at a weekend craft show, depending on the city you live in.
Summary
There is a lot that men discuss at barbershops, but beard discussions are everywhere. Growing beard these days is not just a trend but a lifestyle for many. That's why a lot of questions are posted on the internet concerning the best beard balm, oil, and other facial hair products.
Beardoholics don't simply want facial hair; they prefer thicker, fuller, and sharp goatee. If you adore your stubble, you want it to flourish. Did you know that beard can save your life? So, when you go shopping for beard balm, make sure you pick the best (Honest Amish) and apply it correctly. The key is using just enough. Be careful not to clog your skin pores with too much.
Honest Amish beard balm is manufactured using oil blends to condition and moisturize beard. The difference between it and beard oil is that it is thicker and can be used for styling. The oils, once they reach the skin beneath beard, reduce dryness and itchiness.
It is good for both bushy and shorter facial hair. The frequency with which you apply is a matter of your particular needs. So you will do some trials and errors before you determine the right frequency but you don't need to do it daily.
Basically, Honest Amish beard balm gives you more control as far as styling is concerned. Unlike the typical products, it incorporates oils and butter that make your beard look fuller and more natural. It gives some shine to your facial hair after the application and makes your face feel amazing all day long.
Do you need a perfect combination of beard care products with all the essential ingredients for conditioning your facial hair? Honest Amish beard balm is the ideal product for you. It will tame those stray hairs after a couple of days. You'll feel the difference in your hair and skin too. The only difference between this product and beard oil is its solid nature at room temperature.
From moisturizing, softening, combating beardruff, and styling, the balm has no comparison. For better results, pair it with beard wax products from its brand. Enjoy using it.